About some 20 years ago, we built a shed/workshop out in the garden. It was a fair size and took some time to construct, but over the years it had been neglected and used to store any old rubbish. So it's about time we done something about it and brought it back into proper use.
The side of the shed gets the worse of the weather and as such it has been rotting away for some time. You can see the boards are all faded and flaking away. Hadn't realised just how bad it had went as inside the shed was just packed out with stuff. In fact, just below the large window you could push your finger through the plywood and the framing timber and floor joists had rotted as well. Not good.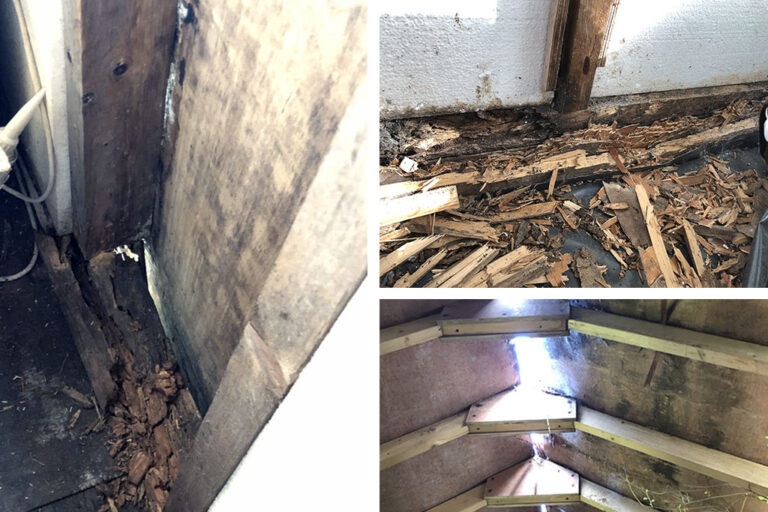 As you can see from the images, the inside is soooo bad, it all just flakes away with your fingers. Another winter and the lower half may well have caved in.
In the small extension, the roof had partially lifted off, there should not be sky showing through your roof, as you can plainly see.
As well as the rain, sleet, snow, and whatever else the Northern Irish weather can throw at you, was all entering through those gaps to the inside, plants had started to gain hold and was trying to prise the timbers from the walls.
Surprisingly, most of what was in there wasn't too bad.
First steps was to rip out all that dead and rotten wood and make good. Redo the sections of floor that had given way and get that roof fixed in the wee extension. Once set in a good condition and waterproofed, it was time to get a finishing board installed. This was a pressure treated outdoor log effect wood, given a good number of layers of paint.
This, as you can see from the below images, makes a massive difference and already is starting to look more healthy. I've cut out corner sections from 4 x 4 inch rough cut fence posts and painted them a dark brown, which sets off the nicely against the boards.
Yes those boards do look pink, but they are classed as cowboy chap, which I must admit, does look rather pinkish.

The window frames have been completely redone and will be getting double glazing installed. This should weatherproof it further and help to reduce noise as we've a very busy main road running along the length of the garden.

The other side of the shed has a conservatory attached to it. This was secondhand and was stored in a garage, until it was demolished and the conservatory needed a new home. This seemed like a sensible place to place it. It acts like a heater, winter and summer, as the heat gets trapped inside. There's an internal door leading from the conservatory to the shed/workshop allowing the heat to pass through the whole structure.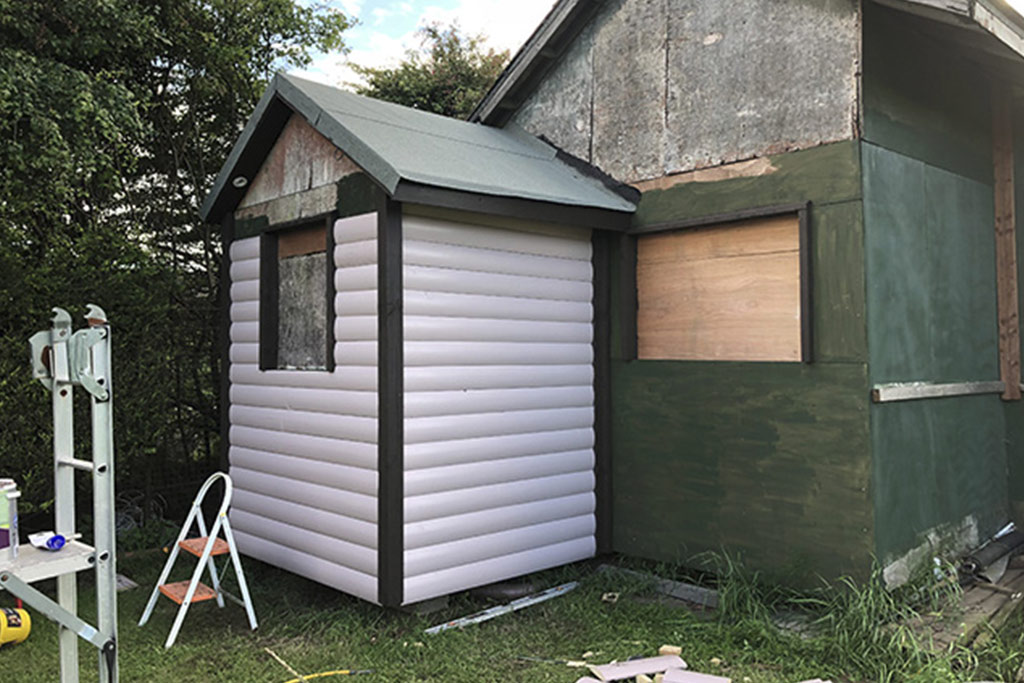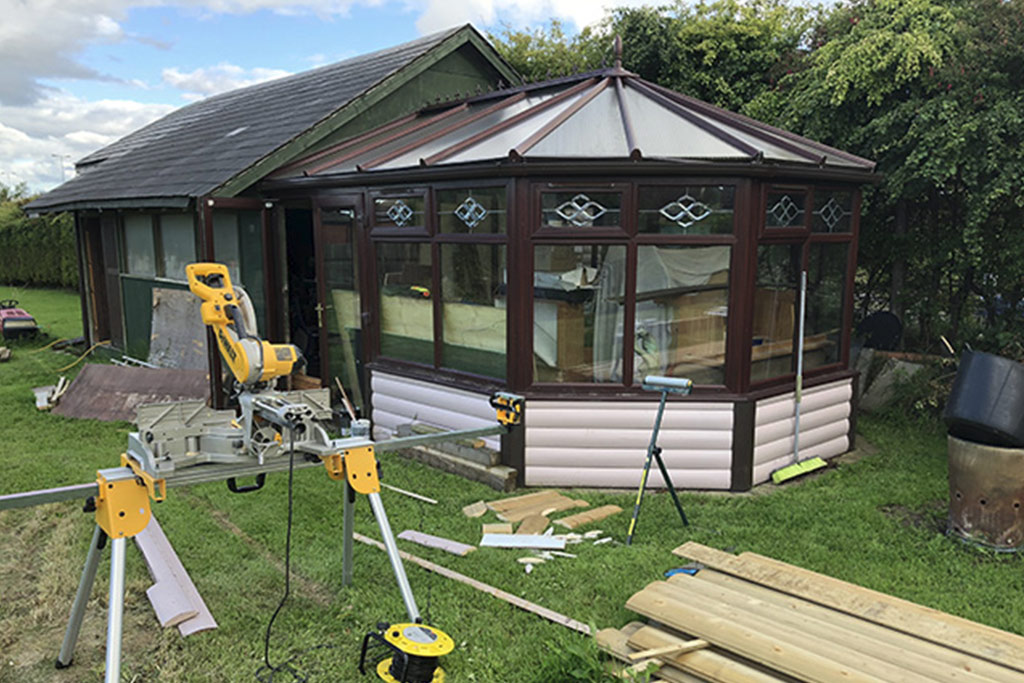 Plenty more work needed on the exterior of the building, as well as on the inside. Really needs a lot of TLC. Hopefully next time there will be a lot more of an improvement.